Results from the Analytics Poll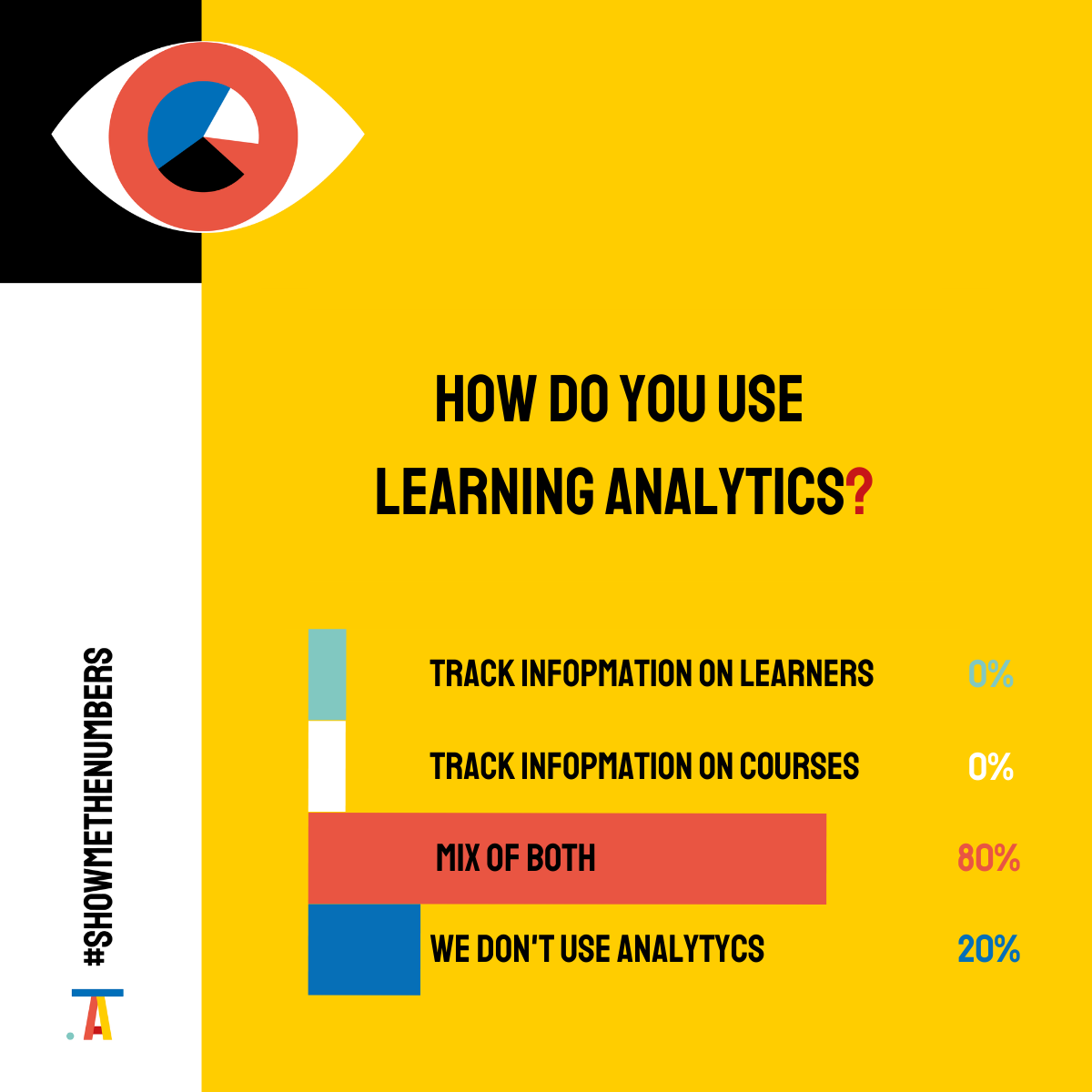 Last week we launched a poll https://bit.ly/3lPM9hf to see how people were using learning analytics. It is clear from the answers that there's no value in tracking either learners or the courses only.
Sometimes you track the learner's progress because of compliance but tracking the progress for the sake of control is wrong. If people don't finish the training, maybe the courses are not engaging. Or maybe the questions are unrelated to the course's content and people struggle to answer them.
At Workademy we aggregate and process data to show the numbers that matter so course instructors can track progress and constantly improve the courses. And you? What do you measure with analytics?