Onboarding may be one of the most important steps of a new employee's journey alongside with your company. Lost productivity during onboarding is costly. On the other hand, well-onboarded employees perform better and usually stay in the company longer than a year.
What information is actually delivered when onboarding a person?
First and foremost, it's all about the company: mission, history, values, structure, team. As well as the work processes: how everything is organized in project teams, between departments, etc. HR processes are also included: how to request vacation days, how the internal education and growth is organized, what's the salary growth like.
Some technical questions are handled as well: necessary accounts are created, security is set up, access to the office is given. How do you deliver this information to your new employees efficiently?
Here are some types of onboarding I've seen:
Face-to-face onboarding
HR or a team lead takes the person through all the information in the first couple of days. Some of the manual onboardings are done by using Excel sheets, Google docs, PDF files, Confluence, or Notion. This way, information can be easily updated and shared. But what we were told by HRs and team leads is: some information inevitably goes missing, and you can't monitor the employee's progress through the onboarding.
This kind of onboarding requires lots of resources for planning and delivering training, as it's repetitive but necessary for each employee.

Automated onboarding
Some more advanced tools are automated onboardings offered by HRM systems. This is way more efficient, since you can see the employee's onboarding progress. Yet, the information is usually organized in a text format, and you can't see how well the new employee has mastered this or that material.

Online academies
The most efficient way to organize your onboarding processes is to create an Online Academy. Your onboarding course can include:
Main information about the company, such as mission, vision, history, team structure. This can even be told by the founders themselves.
Work processes can be described by the team leads of respectful departments: team and HR processes related to vacations, salary, career growth, internal education — narrated by the head of HR. The materials can be pre-recorded video or written text format, or narrated presentations. Short informative online modules/lessons from your speakers, and they won't have to be distracted again every time a new batch of "freshmen" joins.
Assess your learners! Add quizzes based on the materials and see how well the employees understood the processes. And monitor their success through dashboards and reports.
Some companies also effectively use online academies as a part of their blended learning context: they offer a big part of the training content online and complement it with face-to-face sessions with the HR or the teams. In this case, the right combination of the online and face-to-face activities depends on the training goals and the available resources.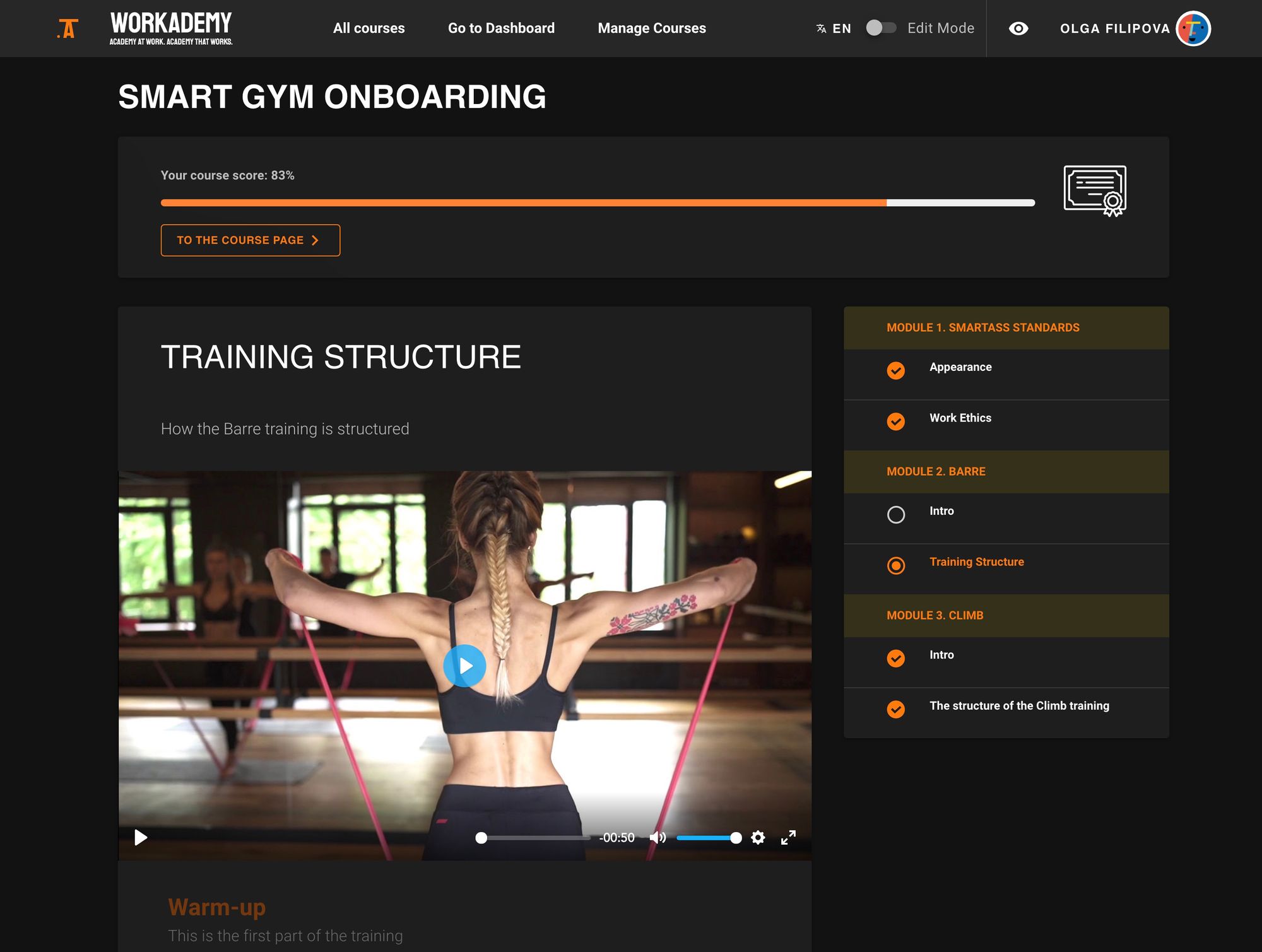 Targeted Onboarding
... is crucial so that new employees can find a good start in the company, achieve the desired results as quickly as possible and familiarize themselves with the corporate culture. Routines and processes at the beginning help to promote the performance of your new employees as best as possible and to build the basis for a good working relationship. The challenge of training new employees digitally can be mastered best when you ...
Use a good e-learning tool (LMS)
Use special e-learning tools to ensure the development of the new employee's skills and to regularly monitor their progress and developments. E-learning tools make it easier for companies to deliver, manage, and track training more effectively.
Offer a mentor program
Provide your new employee with a mentor whom they can turn to with questions and challenges. In this way, you encourage collegial cooperation right from the start. Creating a network in the workplace is also crucial for the further development of the person himself.
Evaluate and improve
Continuous evaluations and adjustments are required so that your digital onboarding process stays up-to-date. Ask your new hire for feedback on their onboarding experience. What could or should you have done better? Make sure you collect all the feedback and let the employees know it's been taken into account. Feedback and improvements are important in all processes, especially if your new hire is completing the onboarding process remotely.
---
Book a no-obligation call!
We will help you transform subject matter information into
amazing e-learning experience!
30 minutes, completely free and full of insights!